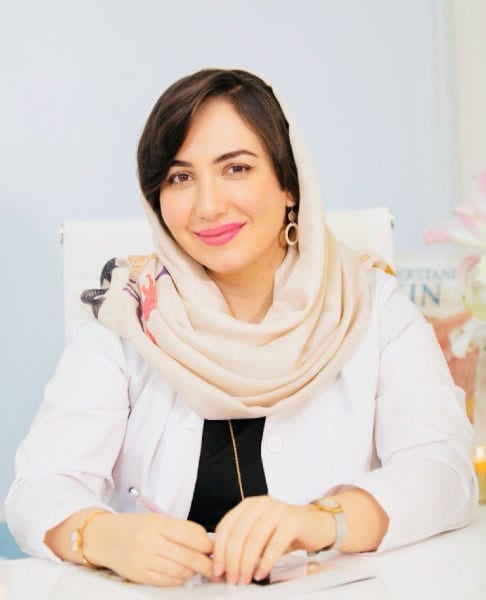 Dr. Manal Almansoori
Laser & Aesthetics, General medicine, Medical Director
Dr. Manal is distinguished by her attention to the smallest details. She loves perfection on a beauty trip.
Her customers love its deep listening to them and its positive approach to dealing with their problems, and they are influenced by the positive that it cultivates in their view of the problem.
Dr. Manal obtained her Bachelor's degree in Medicine and Surgery from Dubai Medical College in 2004, and she has 15 years of experience in the medical field, including 4 years of concentrated in plastic and reconstructive surgery and 6 years in cosmetic medicine and laser.
She is a physician accredited to the health authorities of Dubai and Abu Dhabi and the Ministry of Health, and she is also a member of the Emirates Medical Association.
During her career, she worked in 4 government hospitals and 7 private hospitals. In addition, she has completed multiple international courses and underwent advanced training at the hands of an elite group of distinguished professors and consultants in the region.
Based on her passion for natural beauty based on a healthy lifestyle, Dr. Manal promoted this concept through her participation in many radio and television programs, and is always keen to spread awareness among different generations, believing that beauty comes from within, so beautiful health is the basis of beauty Apparent.
Dr. Manal is keen to keep abreast of the latest developments in the field of laser and cosmetology and uses the latest technologies and devices in her field.
Dr. Manal is currently working as a physician and director of the Dr. Manal Al Mansoori Medical Complex, and also as a legal medical advisor for a law firm and legal consultancy.
Dr. Manal is a vegan, who loves to read, swim, arts, and meditation and is fond of animals since childhood, and she established the first animal welfare association in Dubai (Yanni Animal Welfare) as part of her social responsibility and humanitarian giving.
YAWDUBAI ( Yanni Animal Welfare)