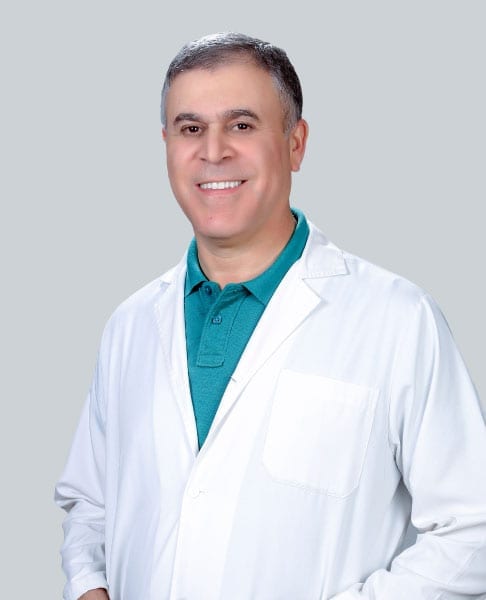 Dr Isam is Consultant Dermatologist & Venereal diseases visiting physician from Jordanian kingdom.
With his exceptional 25 years experience in diagnosing and treating difficult or chronic conditions, many intractable cases seek him from all over the Arab world.
Dr.Isam Graduated as M.D from School of Medicine ,
Jordan University – Amman, Jordan , obtained his Post graduate in Dermatology from Boston University- U.S.A
He worked in different positions where most important were :
Head of Dermatology Departments ,Royal Medical Services – Amman
Consultant Dermatologist at King Hussein Medical Center
Visiting Associate Professor , University of Jordan
Currently having his own private practice at Dr.Isam clinic – Amman.
Dr. Isam has a special interest in Academic & research activities , as he is a member in the Jordanian board examination committee  , as well as Visiting examiner in the Arab Dermatology board examination committee.
In addition , he is an international lecturer in major dermatology conferences around the world.
His patients love his great listening and humility … He is a professor and teacher for generations of dermatologists .. He is the doctor whose smile never leaves his face.