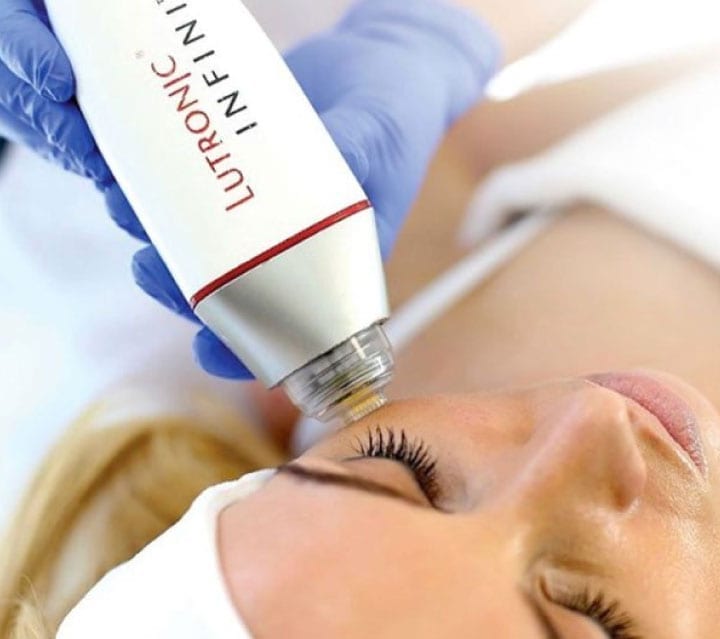 Microneedle RF Facial - Infini
It is heating the deep layers of skin with fine needles to a certain degree where collagen stimulation and reorganization occur. In addition to the effect of thermal treatment, thousands of tiny holes made by needles will heal by shrinking and stretching.
This process will help tighten the skin and restore it for a better looking. It is a treatment that does not require time to heal and is suitable for all skin types and body parts.
This treatment is suitable for you if you have:
Flabby skin on the face or body (light or medium)
Wrinkles (small or very small)
Excessive sweating (face, hands, feet)
Find out more in this Video
Combined with mesotherapy, whether on the face or the body
This treatment is also great for delivering the following:
All kinds of vitamins and minerals
The mixture of luster and freshness
Cellulite treatment solutions
Hair strengthening mixture