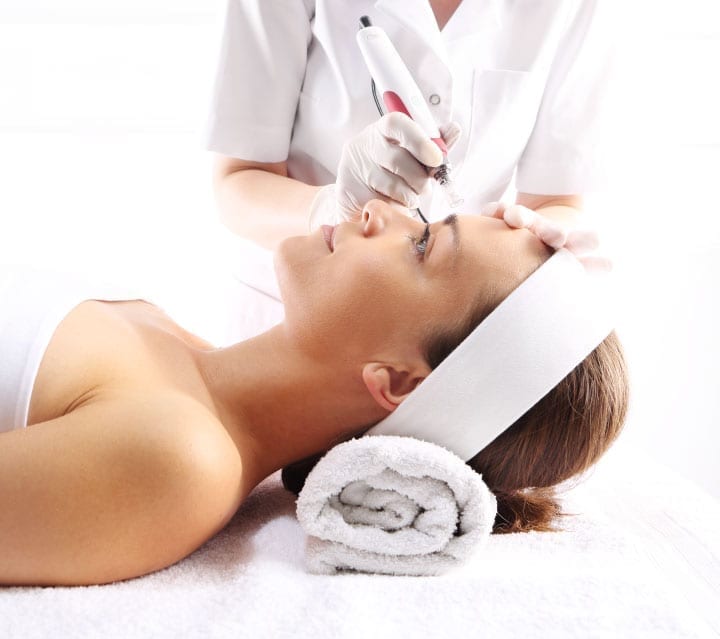 Mesotherapy Pen Treatment
Known as dermapen, it is a pen with the tip of a fine needle group that touches the skin in a rapid, vibratory fashion, up to 1,000 times per minute.
With the least degree of inconvenience, this technique gives you instant elegance and freshness by increasing the production of collagen and elastin, the two essential elements in youthful skin.
This treatment is suitable for you if you have:
The Dermapen is also excellent as a means of delivering mesotherapy solutions such as:
Wrinkles (small or very small)
Weak hair with light hair loss
All kinds of vitamins and minerals
The mixture of luster and freshness
Cellulite treatment solutions
Hair strengthening mixture
Find out more in this Video
Mesotherapy Injections Treatment
It is known as (Anti Aging Treatment) and it is point-to-point injection therapy that delivers therapeutic materials or restores freshness to the middle or deep layers of the skin where it stabilizes giving freshness and the process of recovery and renewal during the coming weeks.
Whether on the face or the body, this treatment is great for delivering the following:
All kinds of vitamins and minerals
The mixture of luster and freshness
Cellulite treatment solutions
Hair strengthening mixture